Being unable to understand the local language of the country that you are visiting is one of the most unpleasant experiences that you can have when traveling. International travelers are usually very concerned about this, and there is a good reason for that. Although many people speak at least some English, especially those who work in international companies, being able to have a basic conversation with someone in their local language is always a great experience.
Of course, there is no alternative to actually learning the language, but there are some apps out there that can be very useful when you are in the middle of a conversation with a stranger who doesn't speak English. Keep in mind that even though these apps are probably not able to translate every single sentence properly, they will definitely help you understand what the stranger is trying to tell you. That being said, here are top three translation apps that you definitely need to try!
iTranslate Voice
The name of this app pretty much speaks for itself. It can translate a spoken conversation between two different languages. There are more than 40 different languages to choose from. The app is very simple to use. All you have to do is choose which language you want to translate, and the app pretty much does everything else. You can also use your voice to find new words and phrases, and then save them to in the Phrasebook if you want to.
Microsoft Translator
Microsoft Translator is powered by Microsoft's Bing language service. This app combines the best features of some other translation apps, and the result of that is a great translation tool that offers support for many different mobile devices. It offers support for more than 50 languages, and one of its most-notable features is the real-time camera-based translation. Microsoft Translator is a free translation app, and it is available for Android, iOS, and Windows Phone users.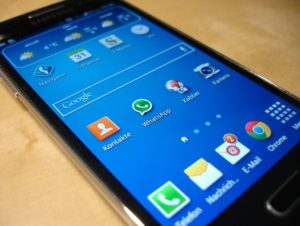 Google Translate
Out of these three translation apps, Google Translate is probably the most popular one. Although you will get more options when you have an active Internet connection, Google Translate works pretty well when you are not connected to the Internet as well. Besides typing out words and phrases, you can also use your voice, write with your finger on the screen, and even point your camera at signs.